Seasons
Sunrooms for any season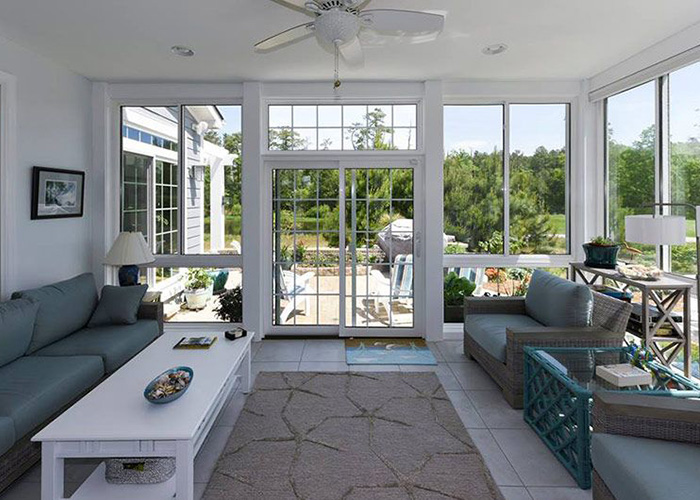 Three Seasons
A versatile retreat, embracing nature's beauty year-round, depending on your climate.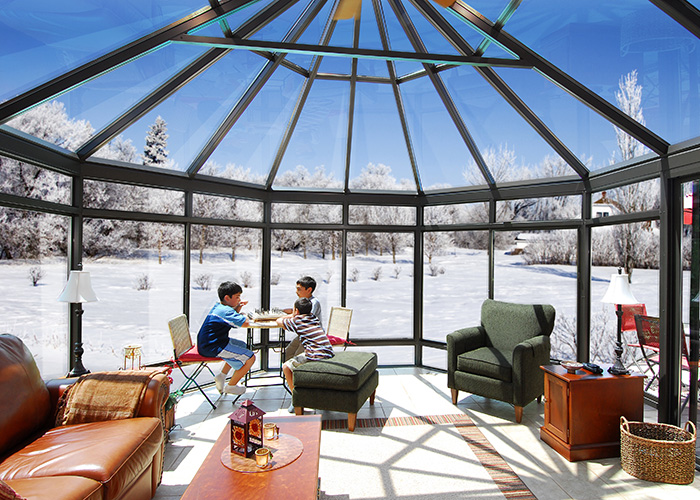 Four Seasons
An all-season sanctuary, bathed in natural light, perfect for enjoying every season's unique charm.
Styles
Sunroom styles for any home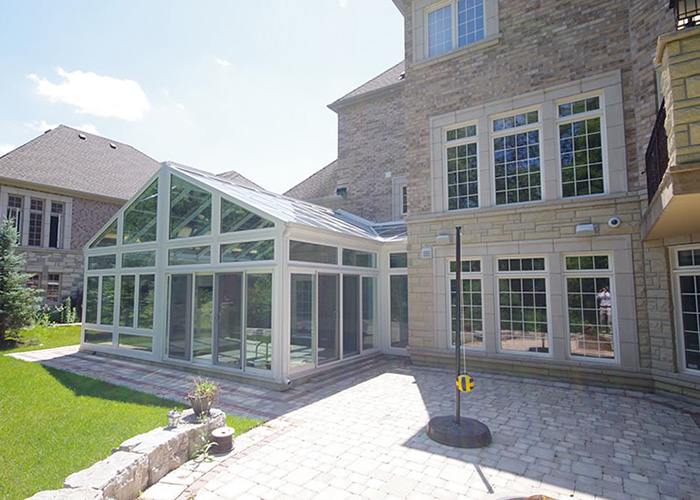 Cathedral
A sanctuary of tranquil light and architectural grace.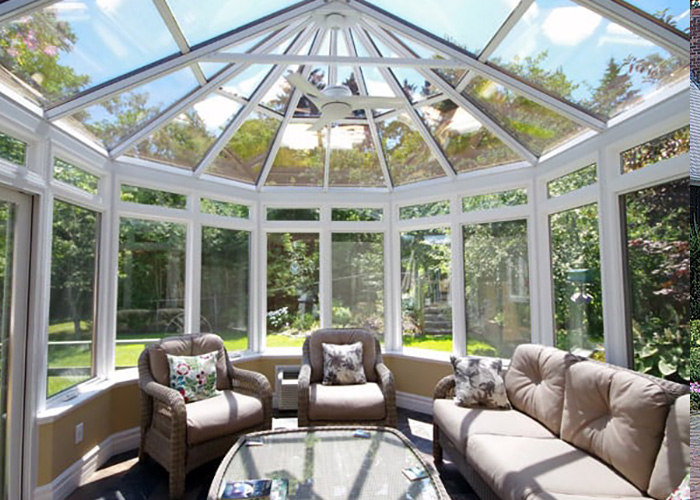 Conservatory
A haven of botanical elegance and natural light.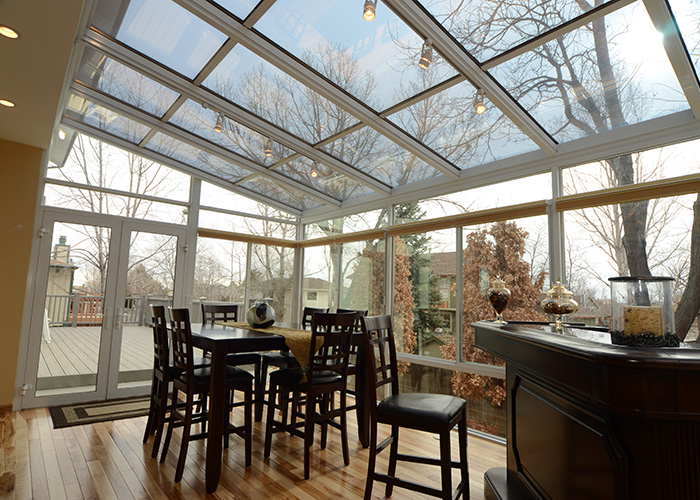 Straight Eave / Studio
Clean lines and timeless elegance, inviting serenity.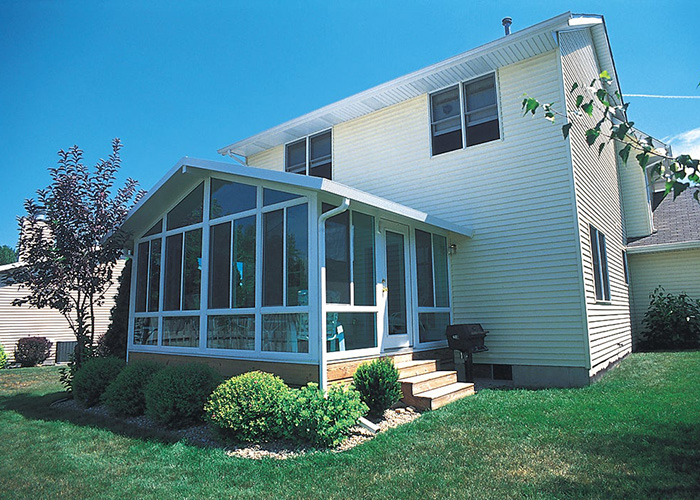 Solid Ceiling
Sunlit, enclosed space with sturdy, solid ceiling.
Enhance
Install CONSERVAGLASS™ NXT
CONSERVAGLASS™ NXT offers long-lasting cleanliness advantages over competitors. It undergoes an additional manufacturing step to create an exceptionally smooth exterior finish that reduces dirt accumulation. This microscopic, permanent glass coating encourages rainwater to sheet off instead of bead up. This sheeting effect carries dirt and dust away, resulting in a cleaner and lower-maintenance Four Seasons Sunrooms
Repels water, eliminating dust outlines from water droplets
Effective on overcast days for continuous performance
Windows stay cleaner, maintaining crystal clarity
Add Space & Natural Light
Transform your home effortlessly by adding abundant natural light and desired space through a seamless sunroom addition. Four Seasons Sunrooms, patio rooms, and conservatories breathe life into your living space.
Bring The Outdoors…In
Indulge in year-round nature's allure with a Four Seasons sunroom. Experience the serenity, beauty, and energy of the outdoors, free from weather, pests, and interruptions, while enjoying an outdoor living space every day.
Improve Quality Of Life
Unite your family daily in a new sunroom. The distinctive presence of a Four Seasons sunroom cultivates togetherness, from morning coffees to star-gazing, creating cherished moments with loved ones.
Day & Night Enjoyment
Experience unparalleled comfort with Four Seasons Sunrooms' patented glass technology, ensuring year-round comfort in scorching summers and chilly winters. Elevate your living experience today with a new sunroom.
Browse
Generate Inspiration
Unleash your creativity with our project gallery, igniting inspiration for your ultimate outdoor living dreams and aspirations.
Receive A Free Project Design
Claim one of our limited time offers below and receive a free quote