Step 1
Select Your LifeRoom Model
Prepare to enter an unprecedented realm of comfort and relaxation. Awaken your senses as LifeRoom transcends the boundaries of an outdoor living space, delivering a complete mind-body encounter. LifeRoom Luxe, with its advanced technology, offers a serene breeze, refreshing mist, and dependable screens, shielding you from insects, scorching sun, and the ordinary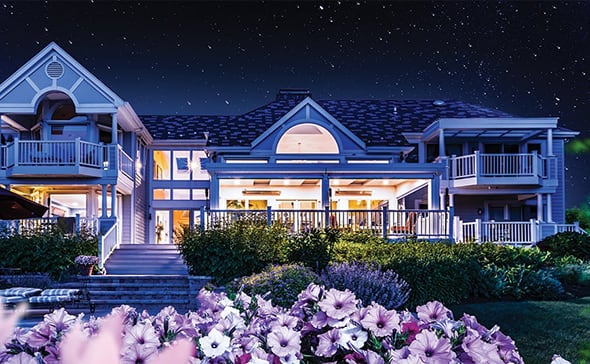 LifeRoom Luxe
Experience ultimate luxury with LifeRoom's premier edition, featuring motorized screens, Cool Mist & Soft Breeze technology, and integrated LED lighting.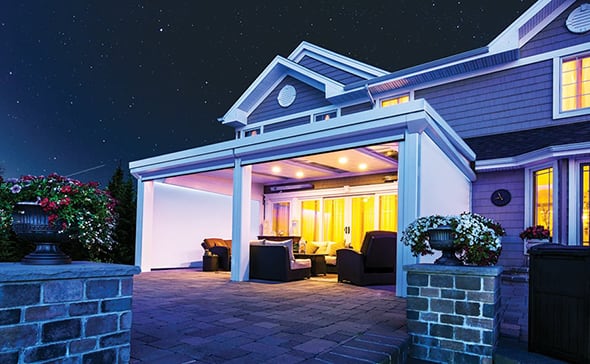 LifeRoom
Discover our sought-after LifeRoom, featuring independent motorized screens, skylights, and recessed lighting, offering unparalleled versatility and ambiance.
Step 2
Compare LifeRoom Model Features
Step into an extraordinary realm of serenity and rejuvenation. LifeRoom transcends ordinary outdoor living, offering an unparalleled mind-body experience. Uniquely innovative and sophisticated, it surpasses all expectations.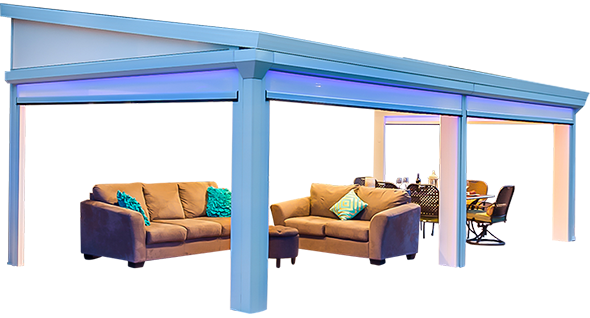 LifeRoom Luxe
Custom sizing available
Motorized screens
Cool Mist technology
Soft Breeze technology
LED lighting
Step 3
Add A Retractable Screen To Any Project
Step into the world of ultimate comfort and convenience with LifeRoom's remarkable features. With a simple touch of a button, LifeRoom's fully automated screens gracefully descend around you and your friends, instantly creating a shield against bothersome insects and prying eyes. Now, your gatherings can carry on unhindered, allowing you and your guests to celebrate all night long.
Immerse yourself in the ambiance of a trendy VIP room as LifeRoom's soothing LED lighting transforms your backyard into a captivating oasis. Relax and appreciate the natural splendor of your own outdoor space, no longer plagued by concerns about the unpredictable forces of Mother Nature. LifeRoom redefines the possibilities by seamlessly transitioning from an outdoor to an indoor room, all under your command. Experience the convenience and versatility like never before, as LifeRoom empowers you to create the perfect setting instantly.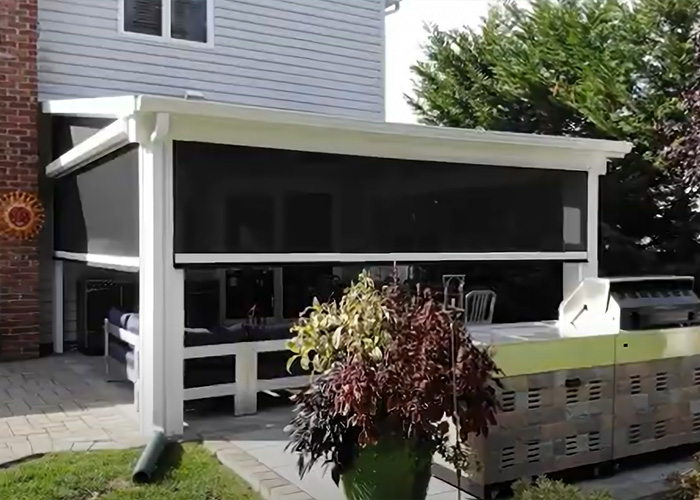 Step 4
Add Cool Mist & Soft Breeze Technology To Your LifeRoom
Experience a new level of coolness with LifeRoom, thanks to its revolutionary Cool Mist climate system and Soft Breeze technology. No matter how scorching the day, bask in the refreshing embrace of LifeRoom's ultra-fine mist that gracefully vanishes while cooling the surrounding air. Prepare to be amazed as temperatures drop by up to 40 degrees, ensuring your comfort even in the hottest conditions.
Embrace the added benefit of LifeRoom's protective screens, which effectively block a remarkable 95% of the sun's harmful UV rays. With this advanced shielding, you and your loved ones can safely enjoy outdoor relaxation and play while maintaining your health. Discover the perfect sanctuary where coolness and protection harmonize, inviting you to fully indulge in the outdoor experience with peace of mind.